I'm a Professional Engineer. Why Do I Need a Certification?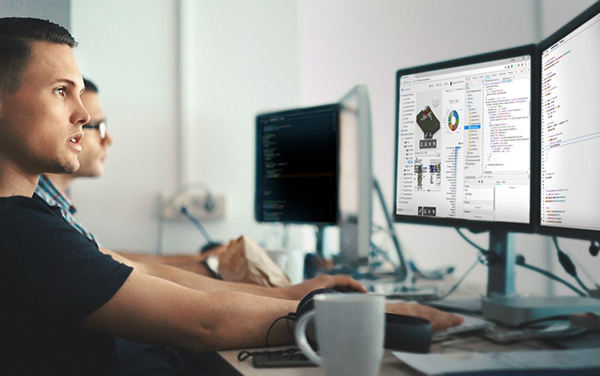 You use Autodesk every day. You know the applications inside and out. However, the demands of the workforce are rapidly changing to meet market needs. It's not enough to say you have a skill. You need to be able to prove it.

Earning an Autodesk Certified Professional (ACP) validates your expertise to industry peers and employers. You have the skills, and a certification verifies that to clients and employers.
So, why should you be ACP certified?
Stand out to clients and employers

Let your clients and employers know what you know! With the ACP certification under your name, they will know in seconds that you are different, that you have a concrete evidence that proves your skills and expertise.

"It looks really good on our resumes before our clients. They like to know that we have certified users that are truly experts in the software that we say that we're experts in."
- Bryan Binkley, Director of Design



Build your confidence

Validating your skills through an ACP credential can give you a significant boost of confidence. Being confident will help you more effectively and efficiently add value to your team and stay ahead of the curve. This is true whether you use your Autodesk skills daily or you want to reskill to stay current with technology. Present your credentials to your clients, peers, and employers – they will have more confidence in hiring you! It's a two-way street!

"For employers, I think a certification speaks for itself. Companies are looking for proof that a potential employee not only says they use an Autodesk application, but that they know how to use the application. Seeing a certification instills some confidence in the candidate's knowledge."
- Bryan Fryover, Civil Engineering Design Technician



Join a community of professionals and experts

We're stronger together. When you earn your ACP certification, you join a community of thousands of Autodesk users as a certified expert. Gain new knowledge, share your expertise, and network with fellow software users. You'll pay it forward, while also expanding your resources for potential ideas and solutions in your professional work.

"There is a good community within Autodesk. To have [an] ACP certification there gives you credibility for the solutions and feedback you deliver."
- Zachary Jensen, Civil Engineer


Are you ready to stand out, gain confidence, and join a community of like-minded experts?
Getting certified is easy.
Autodesk Certified Professional (ACP) certification is available for:




Schedule your exam online in the comfort of your home or at any Pearson VUE Authorized Test Center.

Learn more